Social impact at VetCare –


because we care
Giving Back to Our Communities
One of VetCare's core values is caring for our communities. This means a deep commitment to providing the best possible care for our staff, patients and families. On a wider level, it means investing in community initiatives so that every animal in Canada may have access to the best possible care available to them.
VetCare – Show Us Your Heart
Show Us Your Heart is a campaign that started in VetCare practices in 2020 over the holiday period. Since it's the season of giving, we encourage clients who are willing and able to donate to our Robin Hood fund. We then match every donation to the last dollar to help any patients that need help with their bills and can't afford it.
The campaign will run again in 2021, and hopefully for many years to come so that we can work together as a community to help our animals in need.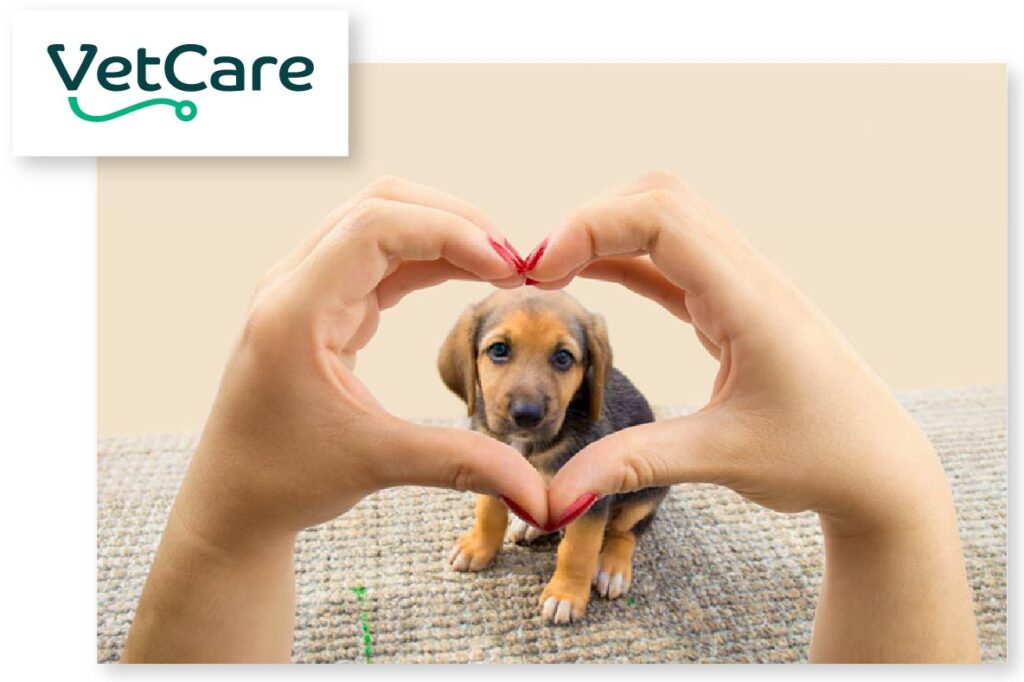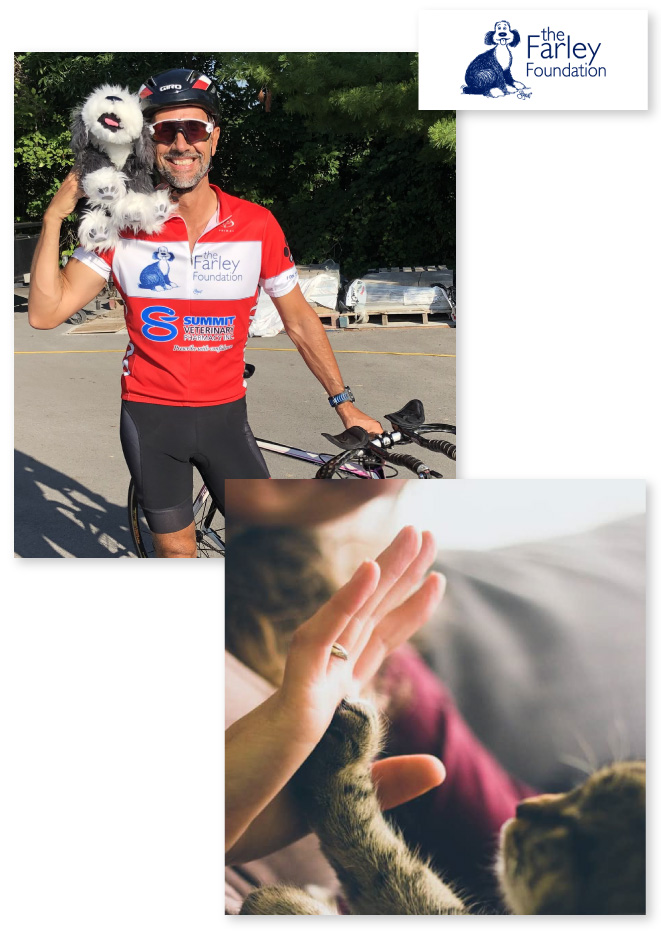 Farley Foundation
The Farley Foundation is a lifeline for pet owners who simply cannot afford costly and lifesaving procedures for their much-loved companions. To date, the Farley Foundation has disbursed more than $5 million to assist more than 11,500 pets and pet owners in need. Every September, the Farley Foundation presents Ride For Farley, a 100km bike ride to raise donations for pets in need.
In 2021, Dr. Albert Wimmers, a practicing DVM and VetCare's National Medical Director, participated for the 13th year in a row. VetCare's Ontario practices stepped up to the plate, spreading the word and helping Dr. Wimmers exceed his goal of raising $15K for the admirable cause. The money was raised with the help of generous clients at the practices.
This year we'll be participating in the "Fundraise for Farley Month" event that will see practices go all out with decorations and contests to raise even more for the foundation.
Canadian Animal Blood Bank
The Canadian Animal Blood Bank (CABB) is an essential part of quality modern vet care practices. For animals requiring a transfusion as part of their treatment, it might mean the difference between life and death.
At the 2020 Canadian Virtual Symposium, VetCare partnered with Purina Pro Plan Veterinary Diets to donate $15,000 to CABB in celebration of their 25th anniversary. We're proud supporters of CABB and will continue to help their important work in any way we can.