Vet'cha!
Canadian Pets Seeking International DVMs
Welcome to Vet'cha, the matching site designed exclusively for pets looking for the dreamiest Doctors of Veterinary Medicine (DVMs) from
around the world who can provide the love and medical care needed to keep cheeky tails wagging. At Vet'cha, we understand that Canadian pets have unique challenges when it comes to finding the purr-fect DVM. A critical shortage makes it difficult for four-legged friends to connect with experts in the field. That's why we've created Vet'cha a place for pets to vet global prospects! Whether you're a young pup, senior cat, or frisky ferret, your search for a meaningful medical relationship starts here. If you feel a connection, connect with us!
Credits:
Vet'cha! was inspired by and references the following dating apps: Hinge, Tinder, and Bumble. It's not really a 'matching site' we are helping international DVMs from accredited universities to relocate to Canadian veterinary practices.
Other: Profile star sign icons from icons8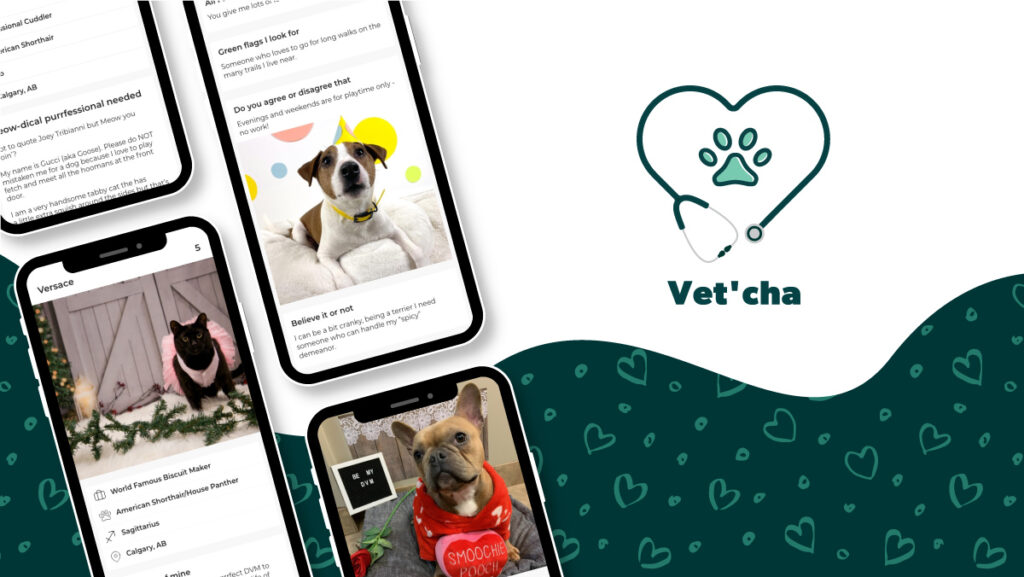 Pet Profiles
Connect fur-ever with the ones who catch your eye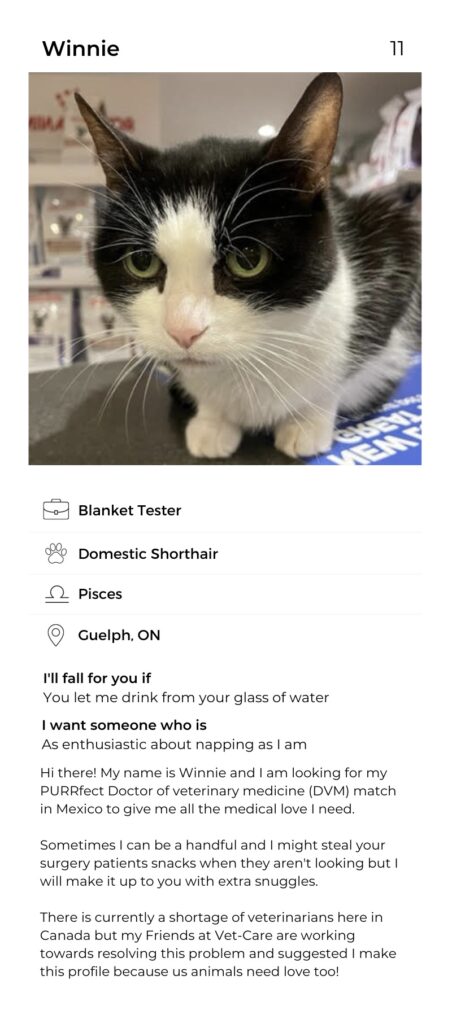 Join Vet'cha Today
Whether you're ready to make the move to Canada, looking for opportunities or just open to discussing veterinary doctor salaries in Canada, connect with us. Our Practice Care Centre Team is ready and waiting on the other end of the line.