As our name suggests, we care deeply – about our patients, our clients, our team, and giving back to our communities. The past two years we've been proud to collaborate with Dr. Albert Wimmers, our National Medical Director and practicing DVM, on his journey to raise money for the Farley Foundation. Based in Ontario, the Farley Foundation helps pet owners who simply cannot afford life saving procedures for their pets.
Every year in September the Farley Foundation puts on Ride for Farley, their annual cycling race. A dedicated Farley supporter, this year was Dr. Wimmers' 13th time participating in the ride. In 2020, he raised over $9,000 for pets in need, and this year his mission was to exceed that. Dr. Wimmers set two goals: raise $10,000 and he would dye his beard blue, and raise $15K and he would shave said beard into whatever shape his supporters decide.
With several practices based in Ontario, VetCare partnered with Dr. Wimmers to help raise awareness around the ride. Through the support of the Tansley Woods and Limestone Valley Animal Hospitals where Dr. Wimmers currently practices, VetCare's passionate practice teams, and generous client donations, Dr. Wimmers surpassed his $15,000 fundraising goal!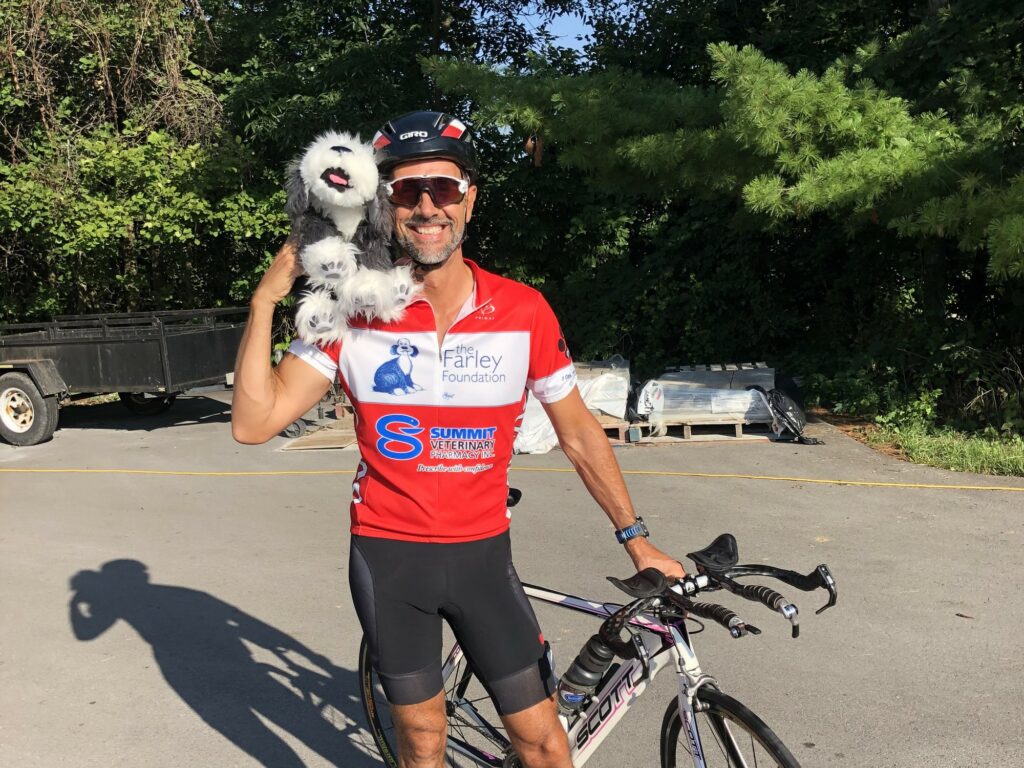 Because of the pandemic, the last couple of years have looked a bit different for the ride. It's now open to all pet lovers, rather than exclusively to veterinarians and clinic staff. And it can be done 'from your own home' aka, anywhere you'd like to ride. Dr. Wimmers rode the 100 kilometres in two 50km loops on a beautiful September day.
Being out there for that length of time gives you the opportunity to think a lot, says Dr. Wimmers. I was so thankful for the generosity of clients for this cause. Hitting the $15,000 mark in donations was amazing and I'm looking forward to participating again next year.
Did we mention he rode the whole 100km with Farley strapped to his back?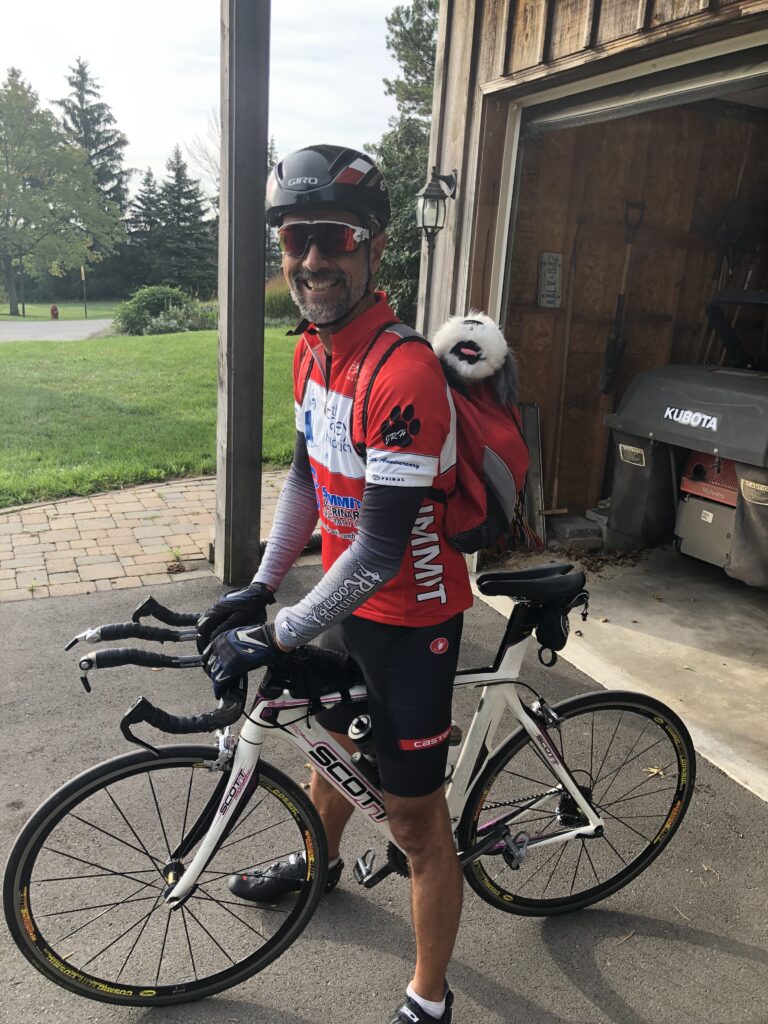 I'll tell you, when you pull up to an intersection you get a lot of looks riding like that," Dr. Wimmers laughs. "But it was awesome. I was able to create a lot of discussions and awareness around the Farley ride.

"
Post ride, Dr. Wimmers followed through with his promises. "I had to sit for over an hour with this blue goo on my beard and my face in saran wrap for it to take," he chuckles. As for the shape, we left that to a community vote between a horseshoe moustache, handlebar moustache, Fu Manchu moustache, and a Hulihee beard. Ultimately, the horseshoe took the cake – check it out below!
Thanks to Dr. Wimmers for his contagious enthusiasm and fun-loving spirit. We're so proud to have been a part of this incredible initiative to help pets in need.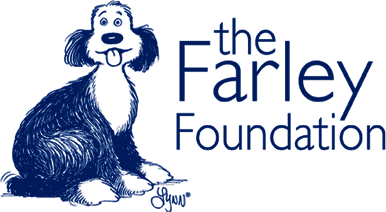 About the Farley Foundation
The Farley Foundation is an Ontario based organization that helps low-income pet owners by subsidizing the cost of non-elective veterinary care for their sick or injured pets. It was created by the Ontario Veterinary Medical Association, and has raised more than $5 million and helped over 11,500 pets since 2002. The Summit Veterinary Pharmacy Ride for Farley is an annual bike ride that happens in September where teams or individuals ride to raise money for the foundation.
About Dr. Wimmers
Dr. Albert Wimmers brings over 30 years of experience in the veterinary field to his role as National Medical Director. He seeks to continually excel in medicine, surgery, and communications. He enjoys running, biking, music and camping with his wife and their Sheltie. As a Past-President of the OVMA, Dr. Wimmers previously served on the OVMA board for several years. He's a strong supporter of the Farley Foundation, regularly participating in the Ride for Farley and fundraising for the foundation.
---